This LOGO Trademark, Kimberton Rollerama,

1973-2016

Kimberton Rollerama

opened December 1, 1972 and closed July 1987

can you believe it opened over 45 years ago? and closed over 27 years ago?

Kimberton

Rock N' Rollers and

Old-Timers

Roller Skating Club

Pictures provided by Jay Childress
Official Home Page
www.rocknrollers.org
Special Announcements
Facebook has an active page on coming events posted by the organists called
Ralph Brown, Nationally Known Organist
having played the 2016 National skating competition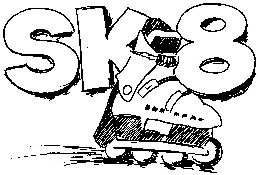 ------------------------------
Fantasy Roller Rink in Reading, PA Rockin' Sunday nights
The anticipated schedule:
1st Sunday - Marty Dumic
2nd Sunday - Ed Gower
3rd Sunday - ?
4th Sunday - Tim Kunkle
5th Sunday - Marty
Watch for SPECIALS on various weeks.
Holiday Skating Center - Delanco, NJ Tuesday Nights
Ralph Brown at the Hammond Organ
October 2014 Skating and Shuffle Jamboree. We had people from all over the East Coast come and skate - Session skaters, Artistic Skaters, Jam Skaters - ALL kinds of skaters. People drove from as far away as Indiana to skate that night because of it's reputation and the quality product we provide. Thank YOU again !!!!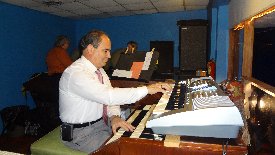 Special Thanks, to Nick Viscuso, Marty Dumic and Corey Fridinger.
YouTube Video of Ralph Brown Playing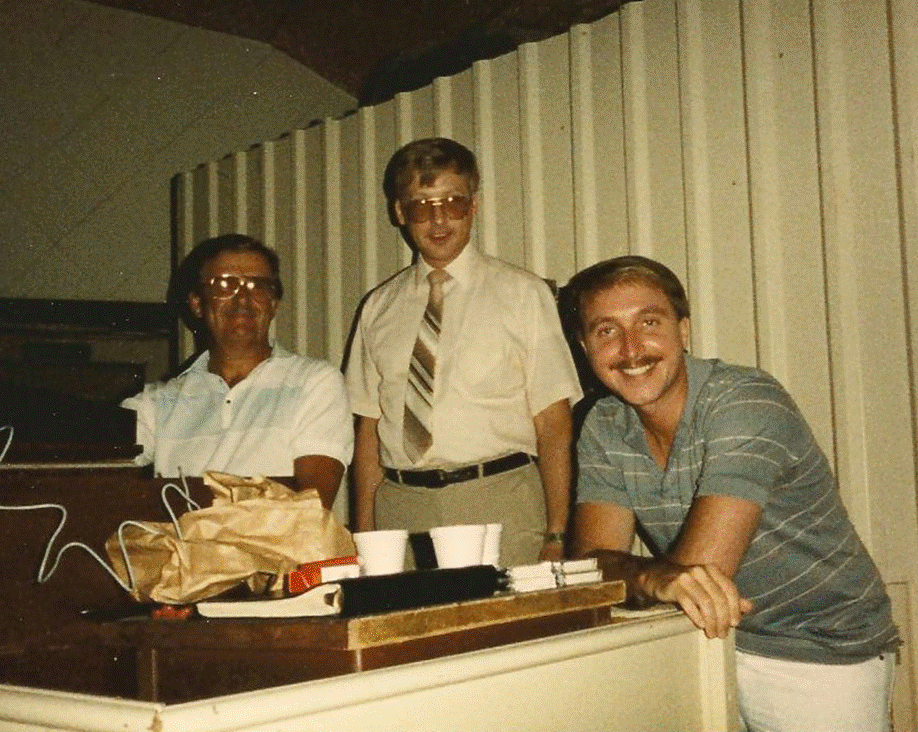 Kutztown Outdoor Roller Rink, located on Main St, Kutztown in the community park, has been operation for over 100 years and now borough council wants to tear it down. On Aug 11, 2012, Ralph Brown and Cory Fridinger played llive at an event to try to raise money to save the rink. Unfortunately, this was not enough. Maria & I attended the event. The rink was in excellent shape.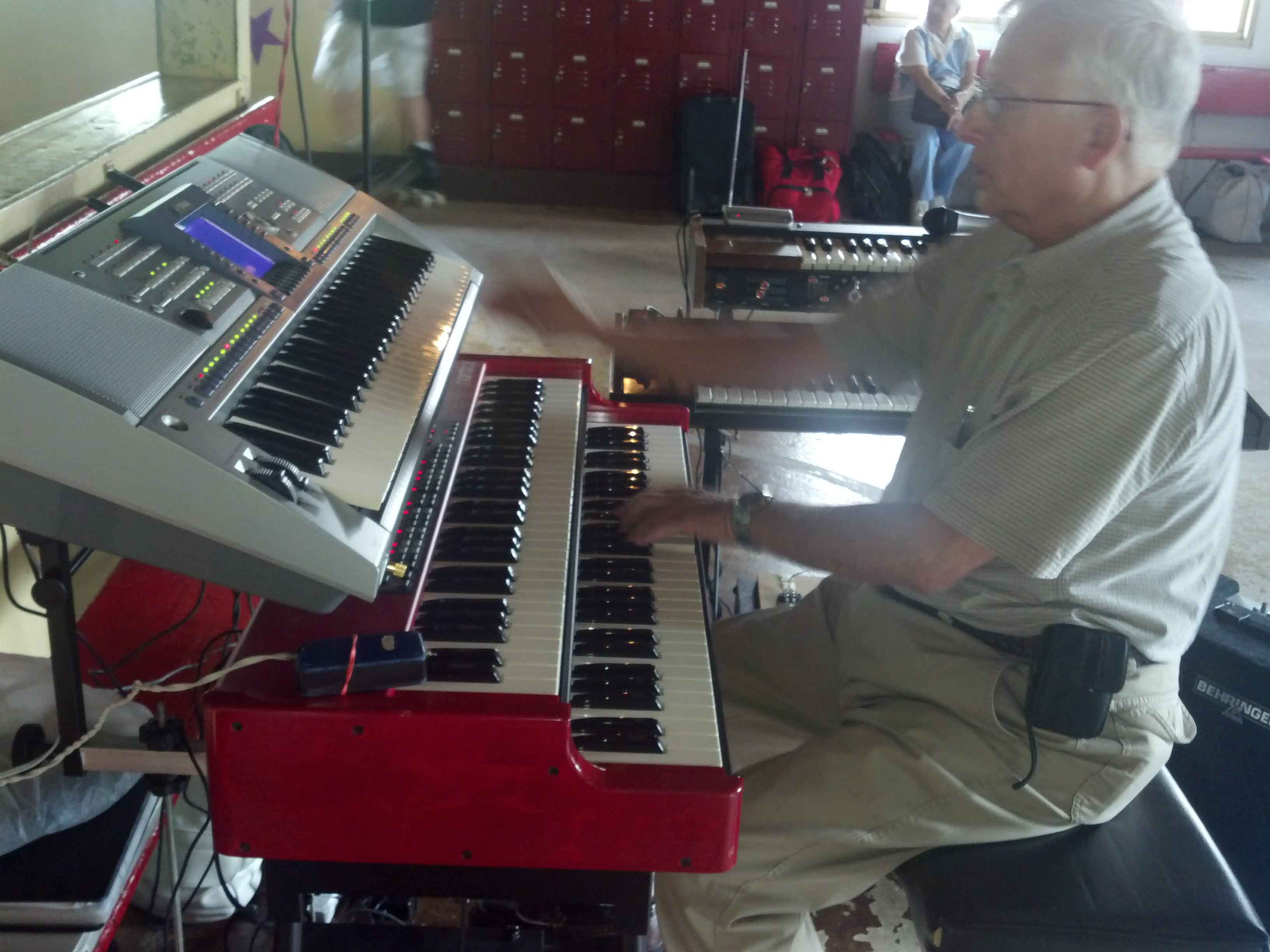 Shuffle Skating is Alive and well at:
Holiday Skating Center, Delanco, NJ

Ralph Brown at the Organ

Tuesday Nights 7-10 PM

Olympic Roller Rink

60 Shady Ln

Enola, Pa (near Harrisburg)

Fantasy, Reading, Pa

Sunday Nights - see above schedule

Good floors, good sound systems, good music, good time for all

Directions for Rinks:

Holiday Skating Center
Vine St Expressway across Ben Franklin to Rt 130 N or

PA Turnpike East to NJ & Rt 130 South
the rink is about half way between, just off Rt 130 in Delanco on Creek Rd

60 East Shady Lane
Enola, PA 17025-2325
(717) 732-9168

Sportsmans Hall Roller Skating Center
15500 Hanover Pike
Upperco, Maryland 21155
Phone: 410-239-3697

Fantasy:

Rt #422 West to Reading, Continue to Rt #12 (the former Warren St. bypass) Follow Rt #12 to Rt #61 North. Take Rt #61 North for about 3-4 blocks to George Street. (George Street is directly across from Met-Ed). Turn Right, cross the bridge and the rink is on the right side.

Pheasantland Roller Rink

West of Boyertown, PA

Take Rt 100 North to Rt 73 (73 is 7.5 miles above Rt 422)

Go West on Rt 73, 7 miles to Toll House Rd and turn left

Go 1/2 mile on Toll House to Manatony Rd and turn left

Rink is on left 1.5 miles

This is a nice rink - maple floor - decent size

(Rink # 610-689-9249)

Overlook Skating Center

Rt 501, Just Off Rt 30 Bypass

Lancaster, PA

Magic Elm Skateland
625 W Elm Ave, Hanover, PA 17331

I-76 W / PENNSYLVANIA TURNPIKE, Take EXIT 286 toward US-222 / READING / LANCASTER, Merge onto READING INTERCHANGE. READING INTERCHANGE becomes COLONEL HOWARD BLVD / SPUR RD.

Merge onto US-222 S via the ramp on the LEFT, Merge onto US-30 W toward LANCASTER / YORK, Merge onto US-30 W / LINCOLN HWY W toward GETTYSBURG. 10.8 miles

Enter next roundabout and take 2nd exit onto US-30 / LINCOLN HWY / YORK RD. 2.5 miles, Turn LEFT onto CARLISLE PIKE / PA-94. Continue to follow PA-94. 4.6 miles,
Turn RIGHT onto W ELM AVE. 0.4 miles


CHRISTIANA SKATING CENTER
891 Christiana Rd, Newark DE
302-366-0473 302-366-0473
www.christianaskatingcenter.biz

Mt Gretna Roller Rink
451 State Route 117
Lebanon, PA 17042

Palace is located at:
11586 Roosevelt Blvd.
Philadelphia, PA 19116-3032

Shuffle Skating to Live Music!!!

Shuffle skating became popular in the late 60's and early 70's here in Southeastern Pennsylvania with lively organ music by Bill Clark, Ralph Brown, Marty Dumic, and Nick Viscuso. Shuffle skating is skating to the music with the shuffling of the feet and has an art form all its own. Shuffle skating made skaters want to skate because it was fun and exciting. Many of the steps and variations were created and even unique to each rink. Roller Rinks that played popular records for their music, were more of places for youngsters to gather rather than skate. Kimberton Rollerama played exclusively organ music at every session from its opening in 1972 to 1981 when experts claimed we could pack our rinks again by playing Disco and popular music instead of organ music. We were still playing organ music during the key Disco years and it was during these years that we were packed with record crowds. When Disco started to fad and the crowds dropped in 1981, we tried the Disco and popular records and Shuffle Skaters left, complaining they didn't like the music. What a mistake! See above to find out where the rink organists are and any specials they are playing. More specific information about Kimberton Rollerama below. Why nobody ever produced a "Soap" or movie about teenage roller skaters at a rink, I'll never know, because most of the Friday and Saturday nights were filled with adventure and love stories. I am trying to write a book "As The Wheel Turns".
Roller Skating Documentary on DVD
A roller skating documentary "Just Rolling Along", was filmed at Pheasantland Roller Rink on Oct 5, 2008 and several other rinks, and is available on DVD. Besides showing Shuffle skating, there are numerous interviews of skaters as well as organists Bill Clark, Ralph Brown, Marty Dumic, Gene Mitchell, and others. Cost is $19.95 plus $4.95 shipping and handling. Total cost is $24.90

I have one new DVD available $19.95 see or contact Gene Mitchell

"Just Rolling Along" produced by: Espy Media Group, Inc. P O Box 5 Essex Fells, NJ 07021
========================================================================
Kimberton's Organists: Where are they now:
Ralph Brown: Holiday and Reading + many specials elsewhere
Bill Clark: Semi-Retired in Florida - plays specials
Marty Dumic: appears at specials
Nick Viscuso: Playing at and managing a rink in Kissamee, Florida
Nancy Heiser: Retired
Corey Fridinger: Retired
Lester; ??
Mike Mixon: unknown
Todd McGown: is appearring at Caln occassionally
Bill Haggerty: playing in Rythm and Groove Band
Ron Baldwin is organist for James Day and the fish fry players band
Charles Ross: Owns Piano Store in Delaware
Joe Adamson - deceased
---------------------------------------------------------------------------------
Here's Some Images from Kimberton


Information

Quicktime Videos from reunion: Ralph at the organ and Skaters

Listen to Gene Mitchell on 5DRadio.com every Saturday Morning from 8-930 AM and on WCHE 1520 West Chester, Pa when he hosts "Computer Corner"

Gene Mitchell's HomePage/ Email: K3DSM@Yahoo.com

Last updated January 4, 2017