Our History
The Main Line VHF Association was reorganized November 1, 1967 and operated the 34-76 repeater, later 34-94 / The Los Voyagers operated the 28-76 repeater, later 28-88. PARA was born Dec 7, 1970 at the GE Space Center in King of Prussia where both clubs merged. There were over 300 hams at this meeting. The 16-76 repeater with an autopatch was born out of this meeting when Gene K3DSM demonstrated his 446 repeater with autopatch.. PARA continued to operate a 34-94 and 28-88 repeater. Within the next years, a repeater group from Jersey merged adding the 22-82 repeater and then a group merged from the Feasterville area adding the 37-97 repeater. The Quadrant idea was formed to take traffic off the 76 repeater and onto the quadrant repeaters. In 2010, PARA dropped the 88 and 97 repeaters due to lack of interest.
Officers:
President: Gene K3DSM
Vice President: Robert NX3S
Secretary open
Treasurer Caterina KB3POA
Board: W3CQC Tom, open, W3GSC Hank, AB3O Asa
Meetings: May & November
Next Meeting: November 11, 2014 730PM
(see above for program)
New Location Map: Lower Providence Township Building, 100 Parklane Drive, Eagleville, Pa 19403 (Norristown in some GPS)
Directions:
1. From King of Prussia, take Rt. 202 South to Rt. 422 West to the Oaks Exit. Then, at the exit ramp turn Right onto Egypt Road and take the second Left onto Pinetown Road.
2. Go to the second stop sign and turn Left onto Eagleville Road.
3. Go to the traffic light at Ridge Pike and proceed straight into the Lower Providence Township property; bare right and follow the driveway to the township building which is beyond the public library.
Talk-in on 76
Program for Tuesday Novemver 11, 2014
see above
Bring your favorite "Toy" to show off
save this date:
(Yes, it is a holiday but we will have building access)
Public Service
PARA repeaters are used for ARES-RACES as well as other public service events like the LiveStrong Bike Race, Valley Forge Revolutionary Run (April) to coordinate race communication. PARA is also promoting Ham Radio at the Kimberton Hamfest as well as promoting Ham Radio at service clubs such as Rotary Club Meetings.
Coming Soon:
more input locations and transmitter repairs for better coverage
Under Consideration: EchoLink, DVR, D-Star
Next Meeting
Tuesday Nov 11, 2014
Program listed above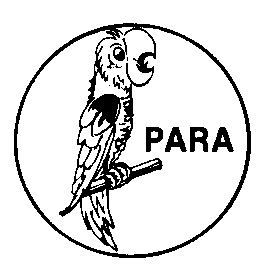 Supporting 8 Amateur Radio Repeaters and 7 Links

serving the entire Philadelphia Area

for Hobby and Emergency Communications
PARA's "Flag-Ship" Repeater System: 146.76 Mhz W3PHL
with transmitters at Valley Forge Mountain and Worcester, PA
and
Remote Receivers: Valley Forge, Eagleville, Worcester, Sellersville, Bacton Hill, Newtown Square, & Camden, NJ
------------
Section Repeaters:
Phila West: West Chester, Pa 146.94 Mhz
Phila East: Camden, NJ 146.82 Mhz
------------
VHF Repeater: 52.41-53.41Mhz
VVHF Repeaters: 223.86 Mhz, 224.94 Mhz
UHF Repeater: 443.9 Mhz
ATV Repeater: 439.25 Mhz
PARA is looking for Private and/or Public Grants to maintain, update, and expand this system.
Corporate membership sponsors wanted - Certificate