Last updated January 5, 2012
Mokka's Home Page
Here's Mokka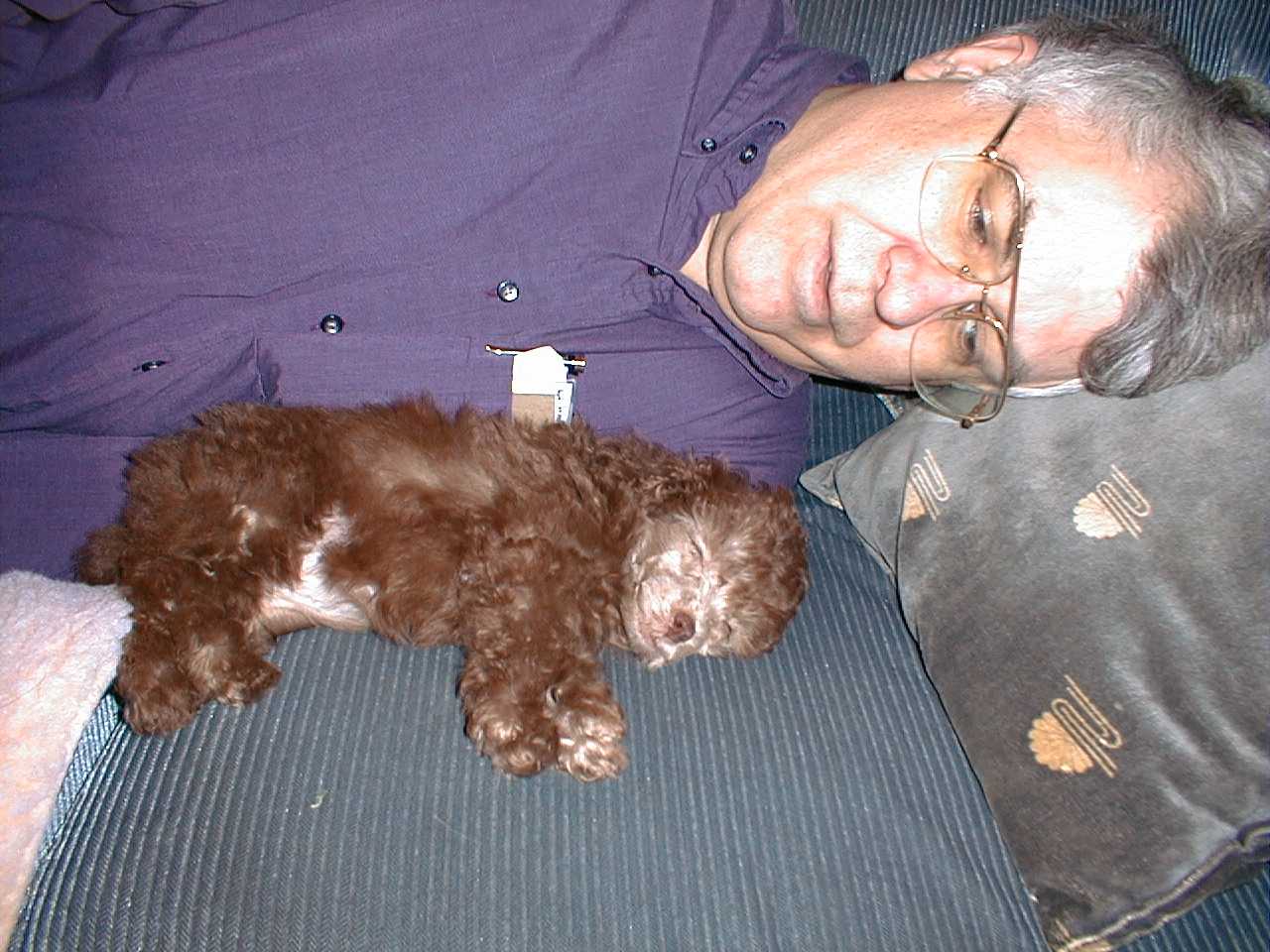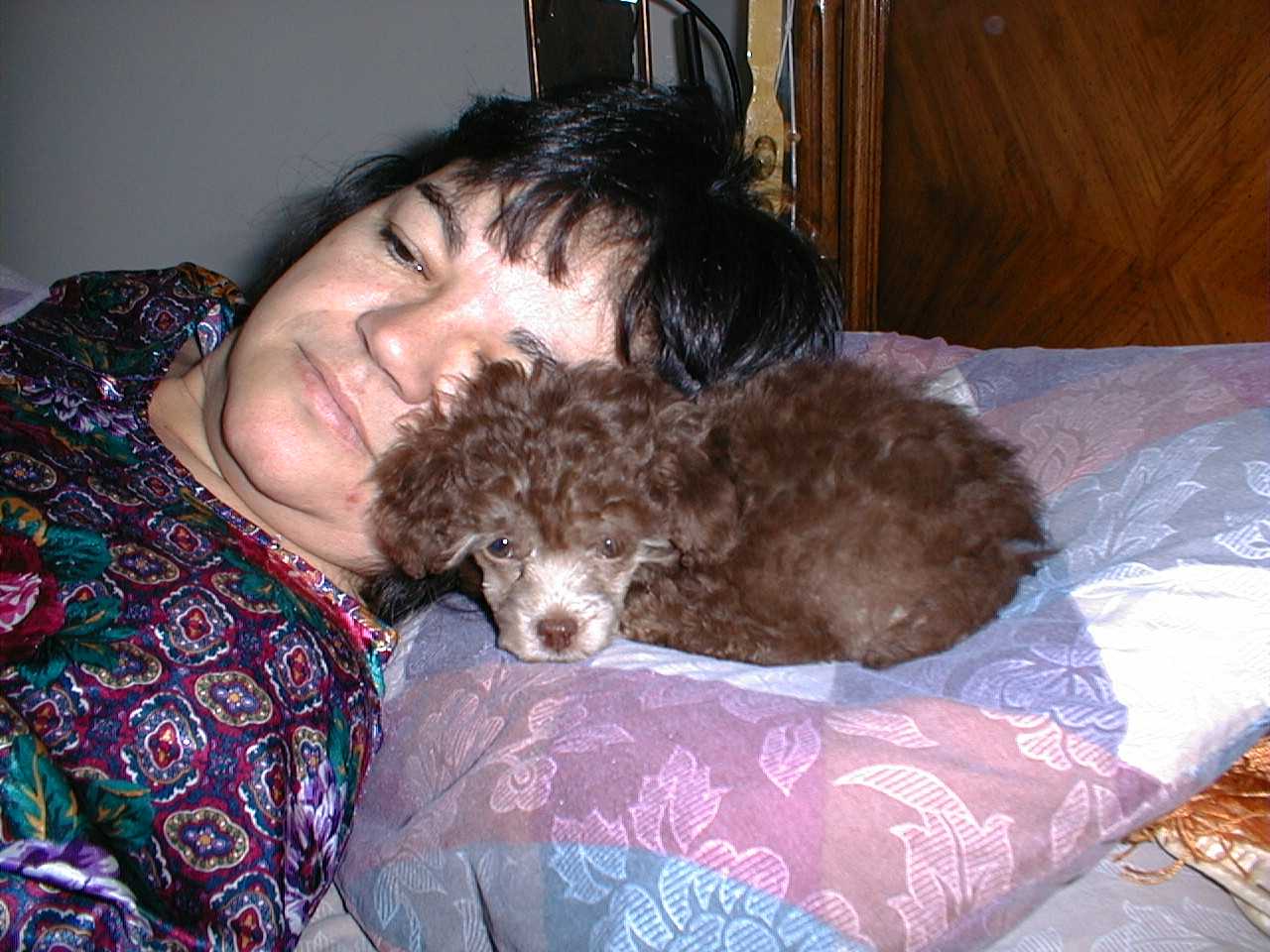 Born Nov 26, 1999 in North Carolina
Arrived In Malvern, Pa 1:15AM 1-22-2000
We drove to NC to pick her up in a terrible ice storm
She was supposed to be a "Female Teacup Poodle"
but turned out to be a Toy Poodle
Color: Mocha with a white face
Weight on 1-31-2000 2.7 Pounds
Weight on 4-18-2000 6 Pounds
Weight on 9-27-00 9 Pounds
(Her height and size was that of a toy poodle, not a Teacup)
The breeder and broker was not very truthful in advertising "Teacup Poodles" . They have most likely falsified records to the AKC because of imperfections such as a severe underbite.
UPDATE
Mokka was put to sleep on the afternoon of Monday January 2, 2012 at the University of Pa Vetinary HOspital after being diagnosed with cancer and going through a period of almost 3 weeks of barely eating. Her last day, she refused all food. She was less than 5 pounds, all skin and bones.
She was taken to the Vet December 2 for a checkup and shots. X-Rays followed about a week later. She was boarded at Hickory Vetinary Hospital the week before Christmas when we went on Vacation and she also had an Ultra Sonic done on her at this time.
I loved this dog - she was special: She followed me everywhere, from the bedroom to the living room and everywhere in between. When I went to the radio room in the basement, she followed. She loved to sit in front of the heater when it was on. Occassionally, she would sit beside me in a separate chair and that look of love just glowed. When she went out back loose, she ran around the yard from side to side, making those right angle turns like a flying saucer. If I had to work out side in back or cut the grass, she would watch from the living room window, sitting on the sofa back rest. She loved the pool. She would race around it, barking with excitement. If we were in the pool she would occassionally jump in. She loved to stand on the first step of the pool, wadding. She loved it when we allowed her to join us as we floated on the pool in the tire tubes. If Maria and I went somewhere, she was always waiting at the door for our return. If only one of us came in the door, she would wait in wonder where the other of us was. She went with me to the store in Frazer frequently and enjoyed the ride down as well as her stay with me. When the store was sold, she went to work with me everyday in the shop. She would curl up in her little bed behind my chair. Occassionally, she would comeup beside me and wait for me to pick her up.We would take walks around the driveway to the street and around and back. She loved every mnute of it. Oh how I miss her.